Big Mountain Adventures Bend, Oregon Tent Camper / Travel Trailer Rentals
$99 Backcountry Travel Trailer Tent Camper Rentals
Rent a rugged, spacious, travel trailer tent camper in Bend, Oregon for just $99 a day! Featuring Manley Outback Adventure Trailers and Rooftop Tents from Bend based Freespirit Recreation, our travel trailer tent campers can be decked out with everything you'll need for your next exciting Oregon camping adventure. Add in a gourmet kitchen, chairs, cooler, tactical hammocks for two, solar lighting, deck of cards and you'll be all set for music festivals, hot springs, the Oregon coast and glamping adventures of every kind!

RV rentals can be cumbersome and expensive with hidden extras like additional miles and cleaning fees. Why fuss with a garage full of old camping gear on your next adventure in Oregon when you can drive away with your own fully stocked luxury travel trailer tent camper offering the best night's sleep you'll have in the great outdoors?
Three to Five Day Travel Trailer Adventures in Oregon
Big Mountain Adventures is your one-stop-shop for $99 travel trailer tent camper rentals. Our rugged Freespirit Recreation adventure tent trailers are backcountry built for glamping adventures of every kind. Spend mornings on the Oregon coast with freshly brewed camp coffee and gray whales playing in the surf, or marvel at our Milky Way at night in the Alvord Desert while you cook in your gourmet tent camper kitchen. Oregon is a destination of incredible landscapes and moments on the road that will leave you with travel trailer camping vacation memories to last a lifetime. Discover yours today!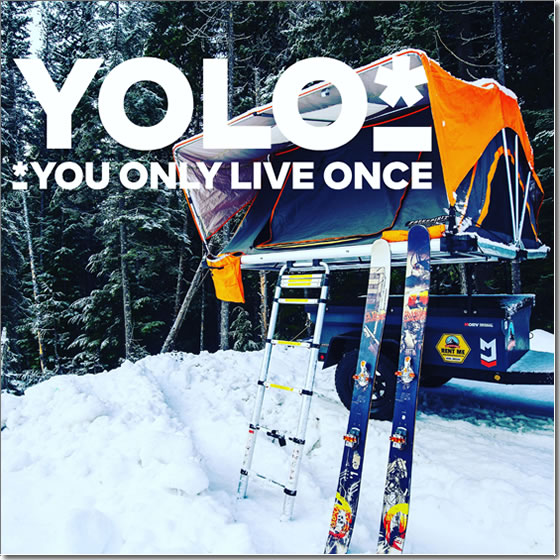 Festivals and Events, Oregon Glamping Adventures
$99 glamping adventures across Oregon are the best way to immerse yourself at festivals and events in and around Oregon's scenic outback. For many, glamping in travel trailer tent campers available for rent in Bend, Oregon allow you to bring along your own comfy bedding and a bit more luxury - like a gourmet kitchen and extra storage. This year rent a $99 luxury travel trailer in Bend and go have fun at one of over 200 festivals and weekend concerts and events across Oregon. Just hook up and go!
Festival & Wedding Luxury Travel Trailer Rentals in Oregon
Big Mountain Adventures has the luxury travel trailers you'll need to be comfortable and enjoy your time at Oregon music festivals this summer. There's been an explosion in glamping adventures in Oregon in recent years, as serious adventure seekers, weekend festival goers, families, and weekend warriors look to have it all - for less. Central Oregon is in the middle of it all the perfect getaway for rugged value travel trailer rentals to Oregon's outback, the Alvord desert, the Steens Mountains, Oregon's coast, hot springs, lakes and rivers and more. Use Bend as a your travel trailer basecamp while exploring the scenic backcountry of the region and state on your way to your next music festival and event. We provide complimentary travel trailer tent camper trip planning advice. With over 30 years experience exploring Oregon and beyond, we can help chart the tent camper adventure of your dreams. Reserve yours today!
Book Today!
Contact OregonTravels.com
PO Box 1475
Medford, OR 97501

Office
541-499-4077